Soon available.
Auteur: Willy Clijsters (CTL-Hasselt University, BE)
Numbers in French, a real thorn in the side of many speakers of Dutch!

"Jouons aux … nombres NL-FR" is an online module for tablet, PC, Mac and smartphone*, easy to access and available via our servers 24/7, also suitable for complete self-study or semi-autonomous learning (face-to-face or e-coaching).
In a systematic way, "Jouons aux … nombres NL-FR" offers a varied range of exercises to master the numbers in French, from elementary numbers to business conversations containing numerous codes, references, amounts…
In about fifty varied exercises, you will learn at your own pace and when and where it suits you best, how to understand and write French numbers.
After "Jouons aux … nombres NL-FR", French numbers will no longer be a problem for you!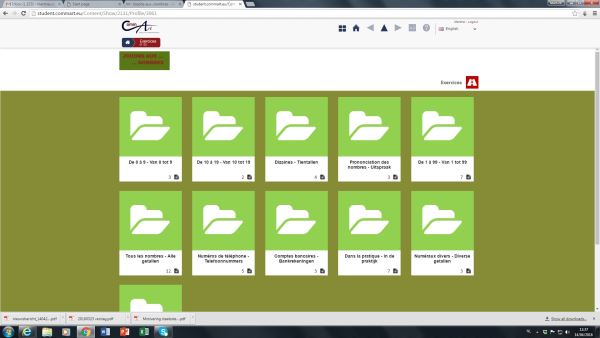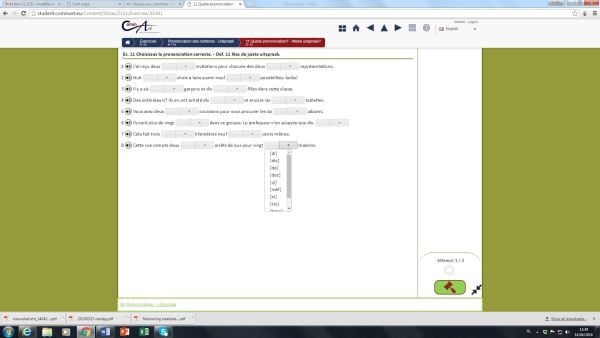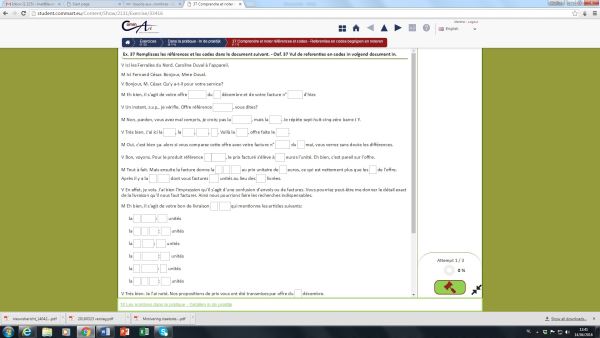 This online module was developed in EMCG2.0©, the CommArt surprising and user-friendly authoring software for web browser environments.
*though didactically less recommended due to the small screen size