Authors: W. Clijsters, B. Lamote, C. Kerkhofs, C. Leroi & B. de Moffarts (Hasselt University, BE)
French grammar is a thorn in many people's side. You keep making the same mistakes in the same areas and you want to make short shrift with them once and forever.?
Dernière Touche NL - FR is an online e-learning module for tablet, PC, Mac and smartphone, easily accessible 24/7 via our servers. The online module is suitable for complete self-study or semi-autonomous study (i.e. with face-to-face support or e-coaching).

This no-nonsense module offers:
130 exercises on those problems most common for Dutch speakers
illustrated with practical examples (words, useful sentences for day-to-day communication)
supplemented with immediate feedback
Nothing could be simpler!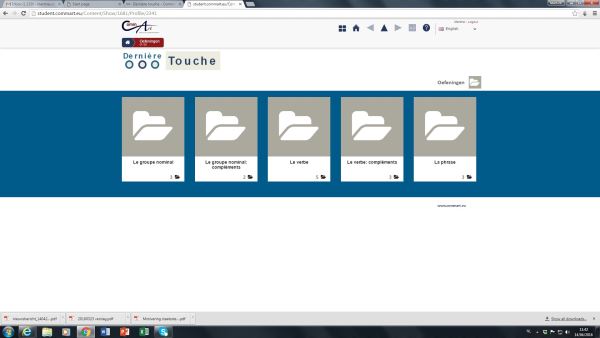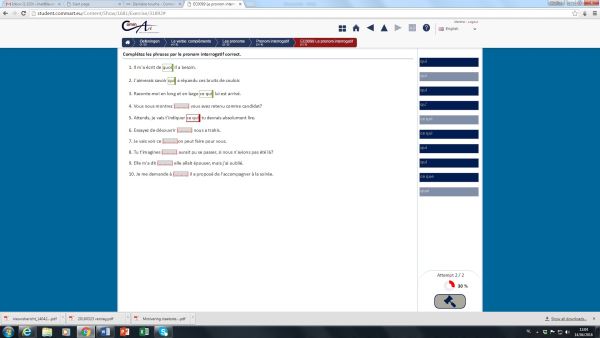 This online module was developed in EMCG2.0©, our completely new and user-friendly authoring platform for web browser environments.
*though didactically less recommended due to the small screen size